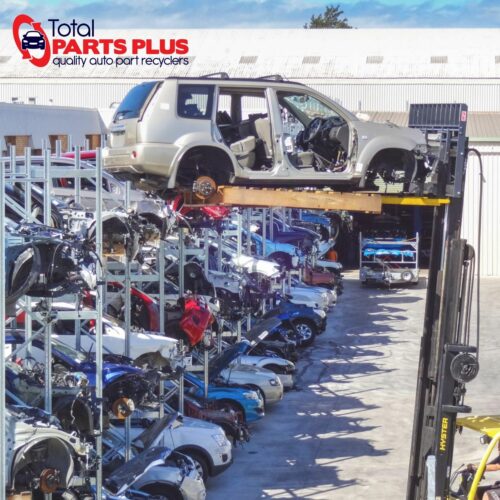 ---
Do you know Car Wreckers Are A Great Place To Go For Quality Spare Car Parts?
When it comes to sourcing a particular part for a car, visiting or contacting a car wreckers seems to be the most popluar and easy choice. Car wreckers source and stock a huge range of spare parts from many different makes and models of cars, then it's just a matter of contacting the company to get the part you're after. Total Parts Plus is a car wreckers company in Brisbane, stocking and supplying quality auto recycled parts for all makes and models of Asian, European and Holden and Ford car parts. Total Parts Plus even lets you search for your car part online, from the comfort of your own home. What's more, all our car parts are covered by a 90 day unlimited kilometre parts and labour warranty and a "No Fuss" money back guarantee.
Jeep Wreckers
As mentioned, Total Parts Plus stocks recycled car parts for many makes and models of cars, including Jeep. If you're searching for Jeep Wreckers, don't leave it to chance because you may end up disappointed. We offer warranties on all our car parts, which is why we're frequently sought-after and trusted by our clients. For Jeep Spare Parts in Brisbane, contact Total Parts Plus to obtain the right part, first time.
Mitsubishi Wreckers
Along with Jeep, one of our most popular parts searches is for Mitsubishi Wreckers and Mitsubishi Spare Parts, due to the popularity of the vehicle in Australia today. Total Parts Plus stocks a huge range of Mitsubishi spare parts for you to choose from, and they are also covered by warranty for your peace of mind. Contact us today for Mitsubishi Wreckers and Mitsubishi Spare Parts in Brisbane.