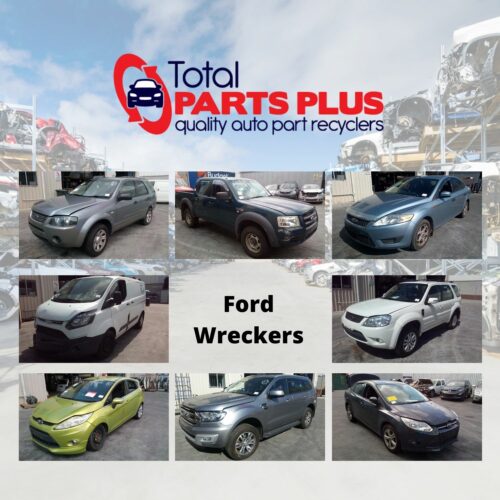 ---
4 Reasons to Buy Used Car Parts from Reputable Ford Wreckers
Are Ford Wreckers reliable sources of spare parts for your vehicle?
There are mixed answers to this question.
If you are fortunate enough to find a trustworthy company to buy ford used parts from, then yes, it is a practical choice to move in that direction. Car parts break whether brand new or not.
Thus, at the end of the day, buying a dependable, recycled auto part is a smart choice that gives you a bang for your buck.
But if you end up choosing a Ford wreckers and car parts supplier that does a poor job of giving you the quality item you need, then it's definitely the wrong way to go.
This is why thorough research is required to make sure you are dealing with the best Ford wreckers Brisbane offers.
Let us talk about the benefits of buying quality Ford used parts and why you should consider doing so.
Why Ford Wreckers Are Economical & Practical Options
As a vehicle owner, have you ever wondered about the benefits you can get from buying auto recycled parts from a trusted wrecker?
You may not know these things but there are actually 4 reasons why it is a smart move to buy car parts this way. Here they are:
1. Save money.
Buying quality car parts from your Ford wreckers of choice is a huge money-saver.
In fact, you can easily slash the price in half by finding the right part you need from a reputable wrecker.
This is a practical option when you need used parts for your old vehicle, or perhaps you are trying to save some cash.
Some of the top selling auto recycled parts for Ford models are:
Doors

Door mirrors

Engines

Tailgates

Headlamps

Power Door window switch

Transmissions

Guards
At Total Parts Plus, you will be amazed at how these items come at a decent price for the quality of performance and lifespan you can get from them.
In addition, our industry Trained staff can help you select the right auto parts you need.
Alternatively, you may search our online Total Parts Locata. If you have questions, we are here to assist you in any way we can.
All the parts are cleaned, inspected and tested by our experience quality controller. Thus, you can guarantee the superior quality that is worth your time and money.
2. Find even the rarest car parts.
Car wreckers source various parts from several places. With this in mind, you can be sure to find even a rare auto part that will address your concern.
In fact, Total Parts Plus is a part of the largest auto recycling group in Australia. As a result, we have a huge inventory database of different parts that you are looking for. There is a new stock arriving daily, and we make sure that there are stock parts of all makes and models.
Are you particularly interested in buying Ford quality car parts? No worries!
We stock spare parts for a large selection of well-known Ford Models, including but not limited to:
Escape

Everest

Falcon

Fiesta

Focus

Kuga

Mondeo

Territory
Do you want to know what else we have on stock?
Click here to see what cars we currently have on site  –  Find Cars
Lastly, we are one of Brisbane's leading passenger car, suv, 4×4 and commercial wreckers. As a Capricorn preferred supplier, we stand by our promise to give you the best product and service each time.
3. Efficient and fast.
So you want to get back on the road the fastest way?
If you run into some trouble with your vehicle, the quickest way to get out of it is by choosing professional auto wreckers to help you out.
Total Parts Plus is a family owned business that has been in the industry for a long time. In fact, we have 40+ years of experience serving hundreds of clients Australia Wide.
Moreover, we offer delivery services for your utmost convenience. We have three local delivery runs in Brisbane and interstate shipping every day.
We can make sure to find the perfect part you need to fix your Ford vehicle quickly and cheaply as possible. And yes, at an optimum performance!
4. Warranties for your peace of mind.
Most importantly, warranties can save you from the hassle of having to return your item if it works below your expectations.
This is something impressive about reputable Ford wreckers. This is why at Total Parts Plus, you can expect a no fuss money back guarantee. With the warranty we provide, you can easily contact us and request for a full refund – no questions asked.
It is our way of standing by each product we offer and making sure they possess the highest quality worth your money.
Ford Wreckers – A Fast, Easy, Cheap Way to Buy Quality Car Parts
There is no doubt that Ford wreckers can impact you in so many great ways.
Whether you want to save money, or you prefer a fast and secure way to purchase quality car spare parts, choosing a reputable wrecker can make a difference.
Contact Total Parts Plus today and let us know how we can help you with your needs.