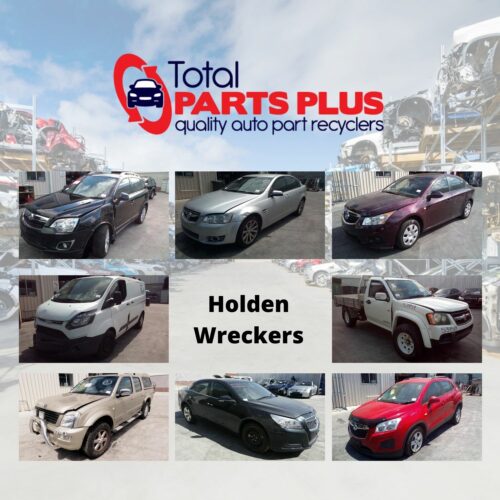 ---
4 Top Qualities of the Best Holden Wreckers
 Not all Holden wreckers are created equal. There are good ones and there are much better ones.
But for the untrained eye, it can be tricky to find your Holden wreckers of choice that you can trust.
For instance, they all look the same – offering the same auto recycled parts and claiming to offer the lowest price.
So, how can you tell the finest Holden wreckers and car parts provider you can trust?
What are the determining factors that tell you who to choose when the need to buy the best spare parts for your vehicle arises?
Here are the 4 key qualities of a reputable Holden wrecker – and you should take a look at these before you make a decision.
4 Things to Look For Holden Wreckers in Brisbane
We understand that you need quality used Holden parts… And fast.
But before you make a quick purchase at a random wrecker, make sure these factors are in place. These 4 top qualities of excellent Holden wreckers Brisbane offers can save you more time and money than you have ever imagined.
1. Extensive Inventory
Car parts break and when they do, you want to make sure that you can easily find the right replacement you need.
This is why it is best to choose a dependable Holden wrecker that has a huge inventory of items to help you.
For instance, Total Parts Plus has a wide selection of auto recycled parts for Holden models including:
Transmissions

Door Mirrors

Doors

Engines

Taillamps

Headlamps

Power door window switch

Guards
Moreover, we stock spare parts for a large selection of well-known Holden Models, including but not limited to:
Astra
Barina

Captiva

Colorado

Commodore

Cruze

Rodeo
Trax
Our industry trained staff can assist you in finding the right part you need for your vehicle. You may also click here to see what cars we currently have on site  –  Find Cars
2. Superior Quality
Aside from the wide selection of products, it is important that the Holden wreckers in question provide superior quality service.
Total Parts Plus has 40+ experience in the industry, making us one of the leading wreckers Brisbane has to offer.
Our family owned business has been around for decades with a proven track record from our highly satisfied customers. Additionally, we make sure that all of the parts are cleaned, inspected and tested by our experience quality controller.
After the rigorous inspection and test performed on every used car part, we determine the ones that deserve to be on our shelves and the ones that are to be discarded.
Thus, you can be sure that only the finest quality items are in stock. Search our Total Parts Locata to find the car parts you need.
3. Convenient
Next up, the overall experience when dealing with a car wrecker must be convenient.
It should be fairly seamless and straightforward from start to finish. From the moment you walk in the door and step out with the product in hand, there should be zero stress and resistance at all.
In fact, these are the very same things you can expect from Total Parts Plus. We offer a warranty in all our products. Additionally, we provide a no fuss money back guarantee.
If you are dissatisfied with the quality you receive, simply inform us immediately to receive your full refund. This is how much we value your satisfaction while at the same time standing by our promise to give nothing but the best to all our customers.
In addition to all of these, we have three local delivery runs in Brisbane and interstate shipping every day. Our customers from Queensland, Cooper Plains, Brisbane, and others can expect the fastest delivery time.
4. Credentials
And last but not least, consider the credentials of the car wrecker you are dealing with.
Reputation and credentials impact your overall experience when shopping for a spare part you need for your vehicle.
Total Parts Plus are professional auto wreckers. We are a Capricorn preferred supplier and one of  Brisbane's leading passenger car, suv, 4×4 and commercial wreckers.
As a part of the largest auto recycling group in Australia, we have a full stock arriving daily and in excellent condition. You can find stock parts of all makes and models that you have been searching for.
Brisbane's Finest Holden Wreckers For Your Optimum Satisfaction
At Total Parts Plus, your needs are our priority.
We make sure that we attend to your needs and meet your expectations from the moment you step in and out of our shop.
As a result, you can get the best value for the dollar you pay each time.
Take a look at our inventory today and connect with our staff for any questions or concerns you may have.