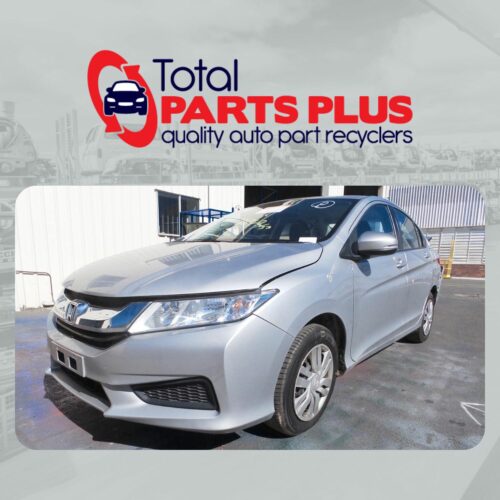 ---
Honda City Wreckers – Auto Parts Supplier – Quality Used Car Parts
Perhaps you have decided to buy used car parts from Honda City wreckers. But at the same time, you would not want to make mistakes with your purchase. How do you go about it?
If it is your first time to buy recycled auto parts, the process can be quite intimidating. There are so many things to consider to avoid making mistakes. Moreover, you may not even know where to start.
However, it does not need to be the case. Buying Honda city spares from auto wreckers need not be a complicated ordeal. By knowing the basics, you can do it seamlessly and without any issue.
Today, we will cover the most common mistakes people make when buying parts from City wreckers. Find out what these are and how to avoid them. Lastly, we will share tips on how to choose the best wreckers for your needs. Here we go.
Avoid These Mistakes When Buying From Honda City Wreckers
Many people decide to buy used car parts to save money. But if you fail to do it the right way, you may end up making serious mistakes. Not only are you wasting money but your time, too. This is why it is good to avoid these mistakes when purchasing Honda City spare parts from wreckers.
Not knowing the details of parts you need.
If you need replacement parts for your vehicle, you need to know key details about them. What is the make, model, year, and other specifications of the part? When you are unaware of these things, you end up making a mistake when you buy used parts.
This is why you should first check all the information you need before going to car wreckers. By doing so, you can spare yourself from wasting time and money. Moreover, you do not want to end up buying the wrong item. If the car wrecker has no warranty in place, you will only be stuck with it.
At Total Parts Plus, we help you make your purchase for Honda City spare parts. Our online tool Total Parts Locata makes it easy for you to buy spare parts for a City. Just type in the details required, and you can get quick results. It is that simple.
However, if you are unsure of what to buy, please feel free to ask us! We have professional auto wreckers in the team to assist you. Our industry-trained experts will guide you throughout the process. Contact us via phone or email for prompt, professional assistance from us.
Not choosing the best car wreckers.
Auto wreckers are not created equal. So, it takes some research to make sure you find the best company you can trust. Simple things such as the background, customer feedback, and the like are important to know. By doing so, you can guarantee a good outcome from your purchasing experience.
Total Parts Plus is a family owned business with more than four decades of professional experience. We have served thousands of customers in and around Brisbane over the years. With numerous satisfied customers, we place high regard on your money's worth.
This is why we are one of the leading wreckers in town for SUV, passenger cars, and commercial vehicles. We are also a Capricorn-preferred supplier offering the highest quality products at all times. But do not just take our word for it. Check us out today and discover why our customers choose us over the rest!
Not inquiring about the refund policy.
We understand that people make mistakes with their purchases sometimes. It can happen to anyone. Or, you may have purchased something that did not meet your needs and expectations. In this case, it is good to be able to return the item and get a refund.
But this is not something that every car wrecker in town offers. So, it is good to know if you are getting a warranty for the item you wish to buy.
Total Parts Plus has a real warranty on all our products. This is why our customers can experience a risk-free purchase by choosing us. When you are dissatisfied with your purchase, simply let us know. We will give you a full refund – it is that easy. Hence, you can rest assured of your money's worth each time.
Not having more options
Another mistake that some people make when buying from car wreckers is not having plenty of options. This means, if the wrecker only has a limited supply of products, you end up going to different shops. So, it does not really save you any time and energy this way.
This is why we recommend choosing car wreckers with a wide inventory. For instance, Total Parts Plus has a massive inventory database of products. We are a member of Australia's largest recycling group. This gives us access to plenty of quality used car parts. We make sure that each item is cleaned and tested by our quality controllers. Thus, every item is suitable for resale.
Use our Total Parts Locata online to begin searching for the right auto part to buy. If you cannot find what you need, let us know and we will do the search for you!
Honda City Wreckers In Brisbane You Can Count On
Total Parts Plus is your trusted Honda City wreckers in and around Brisbane. Whenever you need quality used Honda City parts, we got you covered. Our top-selling products include engines, transmissions, doors, door mirrors, headlamps, and more. We have stock parts of all makes and models. So you no longer have to drive around – we have everything in one roof!
Please check out our Facebook page for updates on new products and arrivals. You can also reach us via phone or email if you have questions. Our friendly and professional staff is here to assist you anytime. Just let us know how we can help you. We are always eager to serve you!