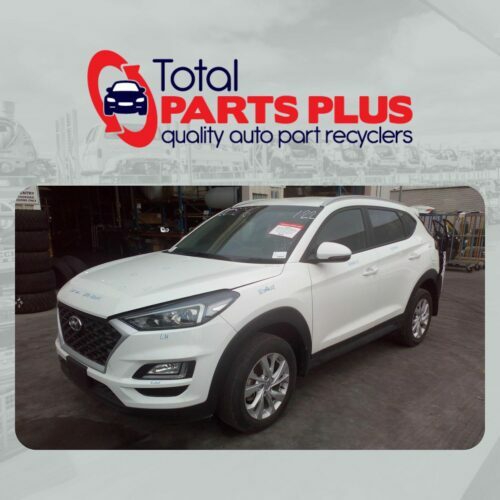 ---
Hyundai Tucson Wreckers – Auto Parts Supplier – Quality Used Car Parts
If your vehicle needs repair, Hyundai Tucson wreckers can help you out. Perhaps you are planning to refurbish an older vehicle. Or you simply need to replace defective parts in your Hyundai Tucson.
No matter what, you will need to find a reputable source for car parts. Hyundai Tucson wreckers Brisbane folks trust are your best choice. Not only can you eliminate steep costs but you can expect a high level of service.
If you want to save money and find what you need, you are in the right place! We are here to share with you little-known benefits of buying used car parts. Check them out and discover the best Hyundai Tucson wreckers you need.
Amazing Reasons To Buy Parts From Hyundai Tucson Wreckers
Hyundai Tucson is an excellent SUV. It does the job well and offers comfort and ease in every ride. However, as time goes by, it can start to show signs of problems. This is why a need for the right replacement part is essential.
If you have not bought from car wreckers before, you are missing out! Here are compelling reasons to start buying recycled auto parts:
Cost savings
No matter what the make and model is, auto parts are expensive. Brand new costs a lot – and it does not even include labor. So, if you want to reduce your car repair cost, it makes sense to buy used car parts.
With Hyundai Tucson used parts, you can easily slash several dollars off of the price. If you plan on doing the job yourself, that further reduces the cost. So, if you are on a tight budget, quality used Hyundai parts are good to consider.
New parts also break.
You may think that you want brand new parts because they are more reliable. However, if you have an older vehicle, it does not make sense to buy new parts. With an older vehicle, used parts should work just fine. Just think about the actual value of your vehicle now. It probably ends up being less valuable than a new engine or transmission. So, why buy brand new then? Used auto parts can go well with your vehicle. As long as it is a stock part for that particular make and model, it should be perfect.
Moreover, used spare parts for a Tucson will keep your vehicle running without putting a dent on your wallet. Just be sure to choose the right wreckers for you.
Wider availability of car parts
It is never difficult to buy used car parts. Various sellers are members of auto recycling groups, giving them access to thousands of parts. Furthermore, you can even buy online since many wreckers have an online presence.
But it always comes down to knowing more about the background of the company. Be sure to work with businesses that are honest and reputable. Some vendors can be dodgy, and you do not want to waste your time on them. Check car wreckers with a proven track record and good reputation with the community.
Buy OEM parts
Another good thing about choosing second hand parts for your Hyundai Tucson is getting OEM parts. What this means is that it is guaranteed to be compatible with your vehicle. Most importantly, it will not void warranties.
On the other hand, third party manufacturers produce parts that are not identical with the car part you need. So, there may be compatibility issues that will not solve the problem you are experiencing.
As for professional auto wreckers, they have parts with an OEM approval. Therefore, they are guaranteed to be compatible. Not only are they cheaper – they are also meant to work well.
Quality secondhand parts
Some people think that used car parts lack quality. However, it is not the case. In fact, it is easy to find recycled auto parts that look brand new. This is why it is always a smart choice to go down this path. It is only a matter of knowing where to look. Otherwise, you might end up buying from an unreliable source.
Eco-friendly benefits of auto parts
It takes a lot of energy to produce new parts. Raw materials such as steel are required. Then, there are production and shipping costs to consider. On the other hand, secondhand parts are simply thrown away in landfills. But why do this when it is still in good working order?
When you purchase used Hyundai Tucson spares, you are helping to preserve the environment. This is one way to do your part for the planet.
Support a local business
Many brand new parts are imported. So, you are actually buying from another country instead of helping a local business.
Meanwhile there are dozens of car wreckers in your town. They help to reduce wastes in landfills while providing quality used car parts. So, by buying from them, you support a local business. It is good for the local economy, which also keeps a small business open.
Best Choice For Hyundai Tucson Wreckers
When it comes to trustworthy Hyundai Tucson wreckers, Total Parts Plus is your best option. We are a family owned business with over 40 years of professional experience. We are one of Brisbane's leading wreckers for commercial, passenger car, and SUV vehicles. As part of the largest auto recycling group in Australia, we have a wide inventory!
In fact, we have warehouses Australia wide. With our huge inventory database, you can find numerous options for used car parts. 
Some of the top selling auto recycled parts
Engines

Transmissions

Tailgates

Doors

Door Mirrors

Headlamps

Taillamps

Guards

Power Door window switch
Plus, every product is backed by a real warranty. If you are dissatisfied with your purchase, we will give your money back. No questions asked!
Check out our Total Parts Locata today to start your search. You can also contact us if you cannot find the part you need. We will do the search for you and notify you once we have it ready.
Give us a call or send us an email today. We look forward to serving you soon!