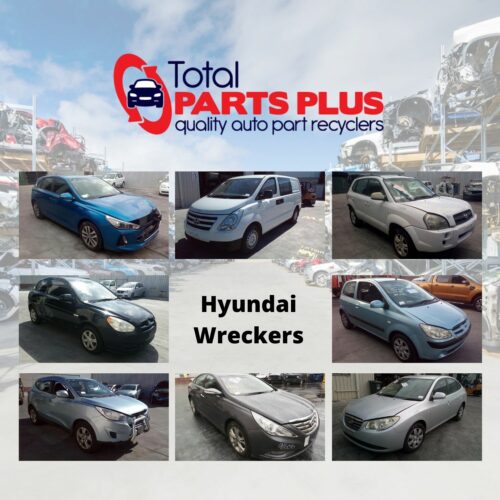 ---
Quickest Ways to Find the Best Quality Parts at a Hyundai Wreckers
Trustworthy Hyundai wreckers have one mission alone:
To get you back on the road and ensure your safety.
When your engine breaks down or something goes wrong with your transmission, it's more than a budget concern. It is also a time and energy issue.
For instance, you may be on your way to an important business meeting that requires your presence.
Or, you are probably on your way to pick your child up from school.
Whatever the case may be, you need quality used Hyundai parts to get your vehicle up and running once more. And your Hyundai wreckers of choice can help.
Let's have a look at why Hyundai wreckers and car parts sellers are essential for your needs and how to buy the finest auto recycled parts when the time arises.
Buying Used Parts from Hyundai Wreckers – What to Consider
First, let's talk about the value that the best wreckers in Brisbane offer you.
If you need spare parts quickly, you can easily check out the wide range of car parts selection that Hyundai wreckers have on stock.
In fact, they may even have a hard-to-find auto part that other suppliers may not have on their shelf. This is why you will be able to get your car back on the road quickly.
But then again, do note that you need to choose carefully your wrecker. Not all wreckers Brisbane offers are the same. This is why you should take a look at these key tips to help you spot the perfect one:
1. Huge Inventory Database
Does your wrecker have a vast supply of car parts?
It is always best to go to professional auto wreckers that offer stock parts of all makes and models. This gives you the convenience of knowing that you can just drop by and find the item you need in a minute.
In fact, Total Parts Plus provide stock spare parts for a large selection of well-known Hyundai Models, including but not limited to:
Accent

Getz

Elantra

Veloster

Tucson
Got a different car make or model? Click here to see what cars we currently have on site  –  find cars
We are a part of the largest auto recycling group in Australia. Thus, we have stock arriving daily and making sure that we are up-to-date with our customers' needs.
2. Credibility
It is not enough that you look at the inventory of the wrecker in question.
Are they reliable? How long have they been in the business?
Total Parts Plus is a family owned business with 40+ years of experience. Our industry trained staff can help you find the perfect car parts you need.
Furthermore, we are one of Brisbane's leading passenger car, suv, 4×4 and commercial wreckers. We provide some of the top selling auto recycled parts for Hyundai models such as:
Taillamps

Tailgates

Doors

Guards

Engines

Headlamps

Door mirrors

Power door window switch

Transmissions
We cater to our customers in Brisbane, Coopers Plains, and Queensland. As a Capricorn preferred supplier, quality is our guarantee.
3. Superior Service
Speaking of guarantee, you want to make sure that your Hyundai wreckers of choice offers a warranty to their products.
Fortunately, this is something you can expect at Total Parts Plus. We provide a no fuss money back guarantee to every item we offer.
If you are not quite satisfied with the item you purchased, simply contact us and we will refund your money. No questions asked.
Another testament to our service is our fast delivery. Currently, we offer three local delivery runs in Brisbane and interstate shipping every day. Thus, you can expect your items to arrive at your doorstep in a few days.
Hyundai Wreckers in Brisbane – For Your Car Parts Needs
Are you concerned about not being able to find the right auto part for your vehicle?
Search our online Total Parts Locata, and you should be able to find hundreds of auto recycled parts that may be what you have been looking for.
All parts are cleaned, inspected and tested by our experience quality controller. Hence, you will not have to worry about the quality of each. They only go to our shelves once they are proven to be free of defects and flaws.
As a result, you can be certain that every item you buy from us is superior from the rest. And most importantly, you can get the best bang for your buck each time. This is our promise to you.
If you have an urgent need for the right spare part for your vehicle, look no further. Total Parts Plus is here to provide you with the fastest, most cost-effective, and most reliable solution for your needs.
Call us today or visit our website to learn more about our products and services.