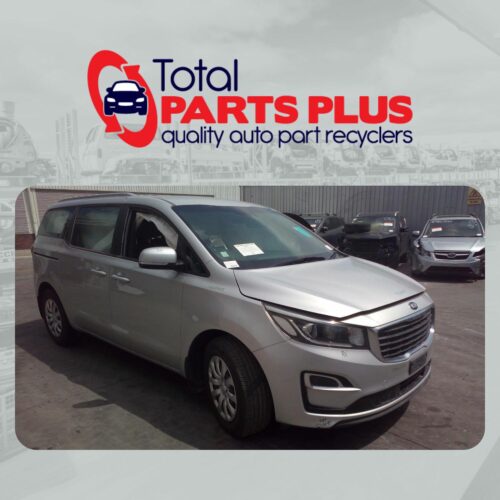 ---
Kia Grand Carnival Wreckers – Auto Parts Supplier – Quality Used Car Parts
The Kia Grand Carnival is a dependable and well-built SUV. However, if you need replacement parts down the road, Kia Grand Carnival wreckers can help. Instead of buying brand new, used car parts are more cost-effective. You can save hundreds of dollars for your vehicle repair costs.
But do keep in mind that buying recycled auto parts is not that easy. If you have not done it yourself in the past, you may get overwhelmed. Finding good Kia Grand Carnival wreckers Brisbane recommends is one thing. Then, you need to know how to search for quality used Kia Grand Carnival car parts for your needs.
Today, we will walk you through the steps on how to buy parts from car wreckers. Find out how to get the best deals for your used Kia Grand Carnival spares. Let's jump right into it.
How to Buy Quality Used Car Parts From Kia Grand Carnival Wreckers
So you have decided to buy used Grand Carnival parts instead of brand new. Good on you! By opting for Kia Grand Carnival used spare parts, you can get bigger savings. Moreover, it is more convenient to buy from Grand Carnival wreckers. You just need to know these tips to help you get started.
Do your research.
Just one quick Google search and you can find dozens of car wreckers in your area. This can get overwhelming since you need to choose only one. Plus, all wreckers are not created equal. So, it is important to go straight to the experts for the best deals you want.
Do your homework first. Look for a reputable and established car wrecker in town. The longer that company has been in business, the better. You can count on their years of experience and expertise in the car wrecking industry.
Total Parts Plus is a family owned business with more than 40 years of experience – and counting! We have industry trained staff and professional wreckers to help you out. If you need assistance in finding Kia Grand Carnival used spare parts, let us know. We make the entire process quicker, easier, and simpler for you.
Choose a car wrecker that offers an efficient system.
Busy folks just want things to get done fast and easy. This is why you need to consider a company that has the tools to make this possible. An efficient and effective system in searching for used car parts helps a great deal.
At Total Parts Plus, we have a special search tool called Total Parts Locata. Our online tool makes it much easier for you to find recycled auto parts you need. Just enter the information asked to get accurate results you want. For example, you need to input the specifications for the part. Type in the part details, year, make and model then hit enter. In seconds, you can get quick results. It's that easy!
Customer service is important.
Buying car parts can be complicated – and shopping for used car parts can even be more tricky. Just imagine having to go through so many options and not knowing where to start. No wonder it can get pretty overwhelming for anyone!
This is why it is good to look for Grand Carnival wreckers with excellent customer service. We all need assistance sometimes. For example, you may be having a difficult time finding that car part. Or perhaps, it is not currently available in their inventory. So, it helps to have someone to contact and get prompt help.
If you are unable to find the part you need, simply contact us right away. At Total Parts Plus, we will help you search for the part. Just let us know the details, and we will take the weight off of your shoulder. There are many ways to reach us – by phone, email, or using our contact page on the website. We will help you locate that part and let you know once we have it.
Prompt delivery.
Nowadays, you can easily buy items online and get them delivered at your doorstep. It works the same way for Kia Grand Carnival wreckers. This is why it is best to look for wreckers that have a delivery service for their products.
With three local delivery runs in Brisbane and interstate shipping every day, we will deliver your order quickly. There is no need to wait too long for your item to reach you. Just a few days is all it takes, and you should receive it. This makes the entire process more convenient for our customers.
Good refund policy.
It is inevitable for some people to have disappointments with products they have purchased. This is also true with used car parts. Perhaps the item is not compatible with your vehicle. Or it may also be that the part does not work as expected. In this case, it would be ideal to have the option to return the item and get a full refund.
Total Parts Plus offers a quick and efficient refund policy. In the event that the item falls short of your expectations, let us know. We have a warranty on all of our products. So, with our 100 percent money back guarantee, you can buy from us risk-free. We will refund your money quickly for your peace of mind.
Brisbane's Leading Kia Grand Carnival Wreckers
Although the Kia Grand Carnival is a great car, problems may arise at one point or another. This is why if you need quality used Kia Grand Carnival auto parts, we can help! Total Parts Plus is your one-stop shop for used car parts in good condition. Some of our top-selling parts include engines, transmissions, doors, and so much more!
As part of Australia's largest auto recycling group, we have access to hundreds of vehicle parts. We are also specialising in Kia Grand carnival wrecking, so we have all the parts you need. Search our online Total Parts Locata today to begin. We guarantee that all parts are cleaned, inspected and tested by our experienced quality controller. Everything is in top shape and condition.
Give us a call or send us an email if you have questions. We look forward to serving you soon!