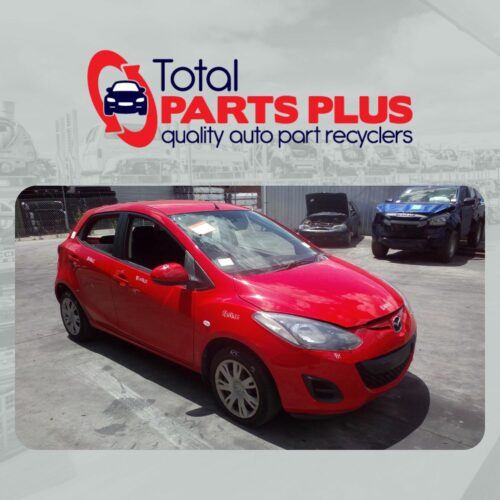 ---
Mazda 2 Wreckers – Auto Parts Supplier – Quality Used Car Parts
A good replacement part does not need to be brand new. Compatibility and value for money should suffice. These are just some of the things you can expect by purchasing from Mazda 2 wreckers. But it is something not many people are aware of.
For instance, they assume the best resort is to buy brand new Mazda 2 auto parts. There is the notion that you cannot go wrong with new parts. Yet, this is not always the case. In fact, you are missing out by always choosing new Mazda 2 car parts. This is why it is important to know why you should consider buying recycled auto parts.
So, how good exactly are Mazda 2 wreckers in fulfilling your replacement part needs? Here are just some of the benefits you can get from car wreckers. Keep reading to learn more!
Surprising Benefits Mazda 2 Wreckers Can Offer You
Contrary to what some people think, Mazda wreckers are a practical option for your spare part needs. But there is more to these Mazda wreckers than just inexpensive parts. If you are not aware of these yet, here are amazing benefits you can expect. You will be amazed by what you have been missing out on!
Compatible parts
This is very important when buying used car parts. You need to make sure that the used parts you get will fit your needs. It needs to be compatible, or else it will not work at all. But this is not always guaranteed with brand new parts. Stock parts are more expensive so some buyers opt for third-party manufacturers. The downside is getting incompatible parts – even if they are new.
On the other hand, this is not an issue with Mazda 2 wreckers. In fact, car wreckers have access to stock parts. When it is an original part for a vehicle, there are no compatibility issues to worry about.
Total Parts Plus is a member of the largest auto recycling group in Australia. We have access to stock parts of all makes and models. We are specialising in Mazda 2 wrecking, so we have Mazda 2 auto parts for you.
Whether you need quality used transmission, engine, and more, we got you covered. Thus, you should not have to worry about the part not fitting your specific needs.
Quality parts
Wrecked vehicles does not mean the parts are junk. When auto wreckers go through used car parts, they check which one is usable. This is why you can be sure about the used Mazda parts you buy.
At Total Parts Plus, all parts are cleaned, tested and inspected by our quality controllers. We make sure that they are fit for sale. So, you can guarantee that they have gone through our stringent standards. Only good quality Mazda 2 secondhand parts make it to our shelves. If they are no longer ideal, we discard them.
Therefore, if you need quality used Mazda parts, car wreckers can help you out. You should have no issue finding the right part you need. Just be sure to choose your Mazda wreckers well.
It is easy to find parts.
Everyone wants it easy these days. After all, there are many other things to take care of during the day. So, it is good to know that it takes only a few minutes to buy Mazda 2 used spare parts. You do not have to go through thousands of options in search of the right one. Finding the perfect part is not at all like looking for a needle in a haystack!
If you want things simple, Total Parts Plus can help you out. We have an efficient search tool online that you can use. Total Parts Locata lets you search parts you need in seconds. Just input details about the part such as the make, model and model year. Then once you hit enter, expect https://www.totalpartsplus.com.au/car/to get relevant results quickly. It is that fast and easy!
But in the event that you cannot seem to find the part, let us know right away. We are here to help you find it. Reach out to us and we will take the weight off of your shoulder. Once we have the part ready, we will inform you. This takes the stress out of finding used car parts.
You can have your order delivered.
When you need used car parts, you can order them online. Many car wreckers now have online stores on their websites. This saves you from having to drive to a physical store to buy Mazda 2 auto parts.
Once you have found the part you need, select the delivery option. Total Parts Plus currently has 3 local delivery runs in Brisbane and interstate shipping everyday. You do not have to wait long to receive your purchase. In a few days, you can expect it to arrive at your doorstep. Now that's convenient and hassle-free!
Value for the money
Aside from getting used parts cheaply, you can get added value. For instance, you may have purchased the wrong item. Thus, it is good to know if you could return the item and get a refund. Not all car wreckers have this service, so it is important to do your research.
One other thing about Total Parts Plus is a good refund policy. We have a warranty on all our products. This is why if you are dissatisfied with your purchase, we will give you a refund. Just let us know the issue, return the item, and get your money back. This makes it totally risk-free to purchase from us each time.
Best Mazda 2 Spares At A Reasonable Price
We understand the stress in buying used car parts. This is why we make it easier for you. At Total Parts Plus, you can expect a seamless, convenient experience each time. You can purchase used car parts online and get them delivered. And most importantly, we have a warranty on all of our products. Thus, we guarantee the level of satisfaction you can get.
So, what are you waiting for? Check out our website today and use the Total Parts Locata to start your search. Buying car parts has never been this stress-free. Please feel free to reach out to us via phone or email whenever you need assistance!