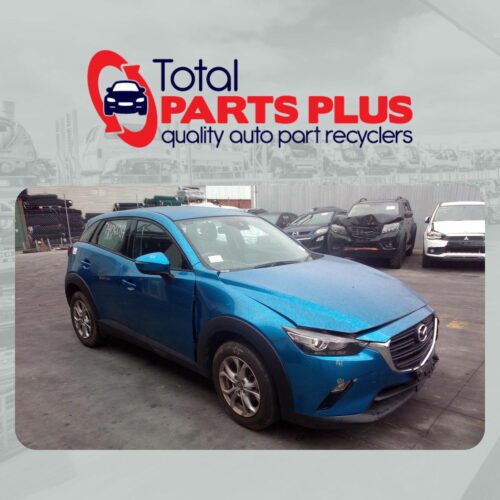 ---
Mazda CX3 Wreckers – Auto Parts Supplier – Quality Used Car Parts
Are you tired of dealing with expensive car repairs? If so, let Mazda CX3 wreckers help you out. These car wreckers offer a more cost-effective option for your car part needs. All you need to do is to start looking for the right wrecker to choose.
But the big question is… How? What are the things to look into when buying auto parts for a CX3? Most importantly, how can you choose from dozens of options? In Brisbane, for example, there are several car wreckers claiming to be the best. So, it takes some work to ensure your decision.
That's what we are here for! We have gathered tips on how to find the right Mazda CX3 wreckers for you. Check out this post to know how to make the best choice for which wreckers to choose.
Expert Tips For Choosing The Right Mazda CX3 Wreckers
Although car wreckers offer cost-effective secondhand parts, you still want to make sure you buy the right one. Your time, energy and money are on the line. So, it is good to know that what you are getting is worth it.
So, what exactly should you consider when finding Mazda CX3 wreckers? Here are a few tips to keep in mind.
Reputation
Never settle for anything less. You deserve so much more, so it is good to go straight to the experts. Check the reputation of the company in question. Find out how long they have been in business. You should also learn more about their customers' feedback on the products and services offered.
Total Parts Plus is a family owned business with over 40 years of professional experience. We have been providing quality used car parts for our customers ever since. Our industry trained staff are always ready to help out. This is why you can have an easier time finding the part you need.
Moreover, we are a Capricorn-preferred supplier. You can count on top-quality products from us each time.
Extensive selection
Consider the inventory of the car wrecker in question. Do they have a wide selection of products? Or do they have a limited variety of spare parts? If you can choose from various options, all the better.
Total Parts Plus caters to customers in need of stock parts of all makes and models. We are specialising in Mazda CX3 wrecking but we have parts for various car makes. As a member of the largest auto recycling group in Australia, we have a massive inventory database. In fact, we have warehouses Australia-wide. So, you do not need to worry about having a limited option.
Some of the top selling auto recycled parts
Engines

Transmissions

Tailgates

Doors

Door Mirrors

Headlamps

Taillamps

Guards

Power Door window switches
But there is so much more available on site! You will be amazed by our selection of products to meet your needs and expectations.
Professional assistance
It is good to make sure you get good Mazda CX3 auto parts from your Mazda wreckers of choice. But it is important that the level of service is just as decent. There may be times that you need help or have questions. So, if you could get professional assistance, all the better.
At Total Parts Plus, we are always ready to help. You can count on us to be of service to you. If you have questions or concerns, let our industry trained staff know. Ask us anything about the part you need, and we will provide the answer for you.
We understand how important it is to know the part's history before making a purchase. You want to know any history of damage, or how old the part is. These are key details to determine before you buy. So, we have the answer to clear things out for you.
Bang for the buck
Another thing to keep in mind is the value for the money. It is good to compare various CX3 wreckers and to choose one that suits your needs. Which one has the best price offering? Does the Mazda CX3 wrecker offer a refund? These are just some of the things that contribute to value for the dollar you pay.
Plus, it is good to choose used CX3 parts sellers that offer a refund. There are times when the item you buy is not on par with your standards. Perhaps the part is incompatible with your vehicle. Or, you may have had some issue with your purchase. If so, it is comforting to know if the seller provides a warranty.
Total Parts Plus has a warranty on all products we offer. This is why there is no risk when you buy from us. If you are dissatisfied with the item, let us know right away. We will give you a full refund for your money. No questions asked!
Ease of purchase
Many people are busy and have no time for conventional means of buying used car parts. So, if everything can be completed online, that is great. From the search to making a purchase, convenience is important.
Total Parts Plus lets you search for parts quickly using our Total Parts Locata online. You can get access to many relevant results quickly. But if you worry about not finding what you need, let us know. We will help you search for it to save your time and energy.
Additionally, we provide a prompt delivery service. We have three local delivery runs in Brisbane and interstate shipping everyday. So, you can expect to receive your order quickly.
Your Trusted Mazda CX3 Wreckers in Brisbane
Car maintenance is an expensive ordeal. There is a lot to consider when taking care of your vehicle. This includes repairs, which can be costly. However, it does not need to be the case.
At Total Parts Plus, you can expect to get the best value for your dollar each time. We have quality used Mazda CX3 parts just for you. Please visit our website and use our Total Parts Locata to begin your search. You should be able to easily find what you need.
But if you are having a hard time, let us know. You can reach us by phone or email, and we will do the search for that part. Once we have it ready, we will inform you and have it delivered to your doorstep.
Need regular updates on new parts and arrival dates? Follow us on Facebook to learn more. We look forward to serving you soon!