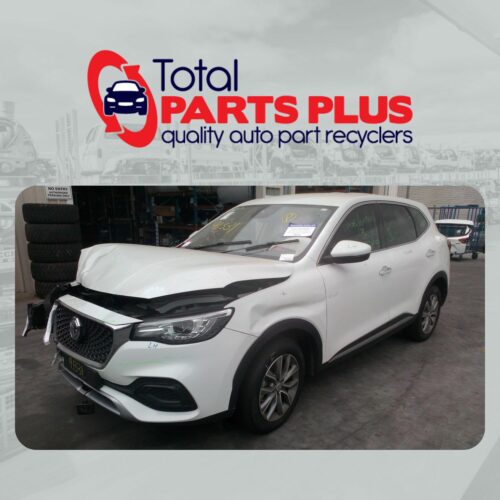 ---
MG HS Wreckers – Auto Parts Supplier – Quality Used Car Parts
Are you in search of a more affordable way to buy MG HS spares for your repair needs? If so, then MG HS wreckers can help you out. There are many reasons to buy parts from car wreckers. Unfortunately, not many people are aware of this. So, they end up spending more on something they can get at a cheaper price.
Perhaps you have always been curious about buying used HS parts. Or, you want to cut back on your MG HS spare parts costs. If so, heading to a reputable wrecker in town is your best option.
Today, we will share amazing benefits in store for you by buying used car parts. Find out why you should go to MG HS wreckers Brisbane trusts. Here are just some of the reasons to buy used spare parts for your needs. Let's get started.
Important Reasons To Buy From MG HS Wreckers
The MG HS is a sturdy, reliable vehicle. You can count on it for short trips or long distance driving. But when problems start to occur, it would need repair just like any other vehicle. This puts you in a dilemma since car parts are expensive.
But did you know you can save more by purchasing parts from HS wreckers? There are so many benefits that await you – more than the cost factor! These are just some of them:
Save money
This is the number one reason people go to MG HS wreckers for their spare part needs. It is not surprising that used car parts are cheaper than brand new. For example, you can easily save hundreds of dollars by purchasing MG HS secondhand parts. This is a big help for those who are on a tight budget.
If you need to buy more than one type of spare part, the cost quickly adds up. So, it is great if you can get it cheaper. You can have your repairs done at a fraction of the price.
Ease of finding spare parts.
It is not always easy and simple to buy spare parts. In fact, you can take a long time to buy rare parts for some vehicle models. This is not good when you are rushing to get your car fixed. The last thing you want is to have your vehicle stuck in the garage. If  you only have one car, then it is a major inconvenience.
On the other hand, HS wreckers have a wide inventory of used car parts. You can find quality used MG HS car parts from wreckers – and fast. This spares you from the long wait and inconvenience trying to buy brand new.
More practical
For folks who have an older car, buying brand new parts is quite impractical. Older vehicles depreciate over time. So, there is no point in buying expensive, brand new parts for repair purposes. Just because you use new spare parts for a HS, this does not increase its resale value. The fact remains that it is an older vehicle.
This is why MG HS used spare parts is a more practical option. You can buy affordable parts to get your vehicle fixed. Quality used MG parts can do the job without breaking the bank. You can have your vehicle back on the road and avoid unnecessary steep costs.
Warranty
Depending on your MG wreckers of choice, you may or may not get a warranty for the spare part you buy. But if you do get a warranty, this is a great benefit for you. Sometimes, we make mistakes with our purchases. And so, it would be helpful to have the ability to return the item and get a refund.
This is why we suggest checking out the refund policy of the wrecker in question. Find out if you can get your money back if you are dissatisfied with your purchase. This is a very important question to ask the wrecker before you buy. By doing so, you don't end up wasting your time and money. You can have peace of mind when you buy knowing that you are backed by a warranty.
Quality service
This does not apply to all wreckers. But if you do choose a reliable wrecker in town, you can expect quality service. Aside from a reasonable price point, you can get the professional assistance you need. First-time buyers may get overwhelmed buying used car parts. So, it is good to get assistance from knowledgeable staff.
The car wrecker may even provide a prompt delivery service. This is very useful when you would rather not drive to the shop to buy and pick up the item. Just opt to have it delivered and it should arrive in a few days. This takes the stress out in buying recycled auto parts.
More Efficient Way To Buy Quality Used Car Parts In Brisbane
The thought of buying used car parts can be daunting to some people. One thinks of a crowded, messy junk yard with thousands of car parts everywhere. But this is not the case. At least when it comes to a trusted MG HS wreckers.
Total Parts Plus provides an efficient way to purchase MG HS used spare parts. In fact, it only takes 3 steps!
Use our Total Parts Locata search tool.
When you go to our website, you can find our Total Parts Locata search tool. This allows you to get search results quickly and easily. Just enter details about the part you want to buy, hit enter, and go through results. It's that easy!
Order and ship.
Once you are sure about the item, just click buy, make your payment and choose the delivery option. We have three local delivery runs in Brisbane and interstate shipping every day. So, your order should arrive in just a few days. This is great for those in a rush to get car parts to have their vehicle repaired quickly.
Call us for assistance.
If you are unable to find the part you need, let us know. Call us or send us an email – and let us know the part you are looking for. Then, we will do the search for you. Total Parts Plus is a member of the largest auto recycling group in Australia. We have access to thousands of quality parts and have warehouses Australia-wide. Thus, we can get what you need easily. Just sit back and relax – we'll get it to you promptly!
Total Parts Plus is a family owned business with over 40 years of professional experience. We specialise in MG HS wrecking and have stock parts of all makes and models. So, when you need quality used parts, we are here to help. Check out our website today and begin your search. And don't forget – we are always ready to help you anytime!