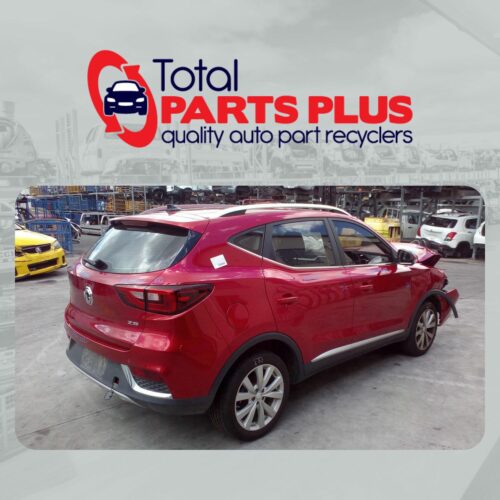 ---
MG ZS Wreckers – Auto Parts Supplier – Quality Used Car Parts
Are you having a hard time finding the best MG ZS wreckers in town? A simple Google search does not make things easy. This pulls up dozens of options, and you don't know where to start! It can get overwhelming – we understand the dilemma.
But it does not need to be this way. There are steps you can take to make sure you choose the right ZS wreckers for your needs. This also spares you from making a costly mistake. After all, MG ZS wreckers are not created equal. There are good ones but there are much better ones.
So, it is important to know your options well. It can make a world of difference to your overall purchasing experience. Plus, you can even get a better deal with your purchase. Now, who would not want that?!
Keep reading this post to find out how to find great MG ZS wreckers Brisbane folks recommend. We will share with you organized steps to get the best bang for your buck. So, let's dive right into it!
How To Find The Best MG ZS Wreckers In Brisbane
Having lots of car wreckers in and around Brisbane is a good thing. This means there is no shortage of places to buy used car parts. If you want affordable MG ZS spare parts, then wreckers have what you need.
But at the same time, you want to make sure you choose your MG wreckers well. There are ways to do this and here they are:
Consider the company's background.
How long has the company been in business? Do they have a solid track record? Do many customers recommend them? These are just some points to keep in mind before you give any wrecker your business.
No company stays in business unless customers love them. So, the longer a wrecker has been in business, the more you can trust them. Total Parts Plus is a family owned business with 40+ years of professional experience. We are one of Brisbane's leading passenger car, suv, 4×4 and commercial wreckers.
Huge inventory
It helps to have several options for quality used MG ZS car parts. This way, you are not limited to a few selections. Moreover, it is important when you need rare MG ZS auto parts. Having access to a wider inventory makes it more convenient for you. Plus, if you need a rare part, you can rest assured that the car wrecker has it.
Total Parts Plus has a huge inventory database. In fact, we have a massive inventory of stock on site and access to stock Australia Wide. Our warehouses Australia Wide have stock parts of all makes and models. Moreover, we are specialising in MG ZS wrecking. So, you can ask our industry trained staff for a specific item you need.
Some of the top selling auto recycled parts
Engines

Transmissions

Tailgates

Doors

Door Mirrors

Headlamps

Taillamps

Guards

Power Door window switch
But that's not all – we have plenty more! We are a part of the largest auto recycling group in Australia. This gives us easy access to hundreds of thousands of quality used car parts.
Efficient way to buy
Everyone is busy – we get that. So, it helps a lot to have an easier experience in buying used car parts. You would not want to end up with a needle in a haystack scenario when you buy. The quicker you can find the part you need, the better.
Total Parts Plus has a helpful tool called Total Parts Locata. This is a special search tool that gives you access to our massive inventory. Just enter the part details, hit enter, and get relevant results in seconds.
If you are having a hard time finding what you need, let us know. Our professional wreckers are ready to assist you anytime. Give us a call or send us an email – it is all up to you. Either way, notify us of the part that you need. We will take the weight off of your shoulders and search for it on your behalf.
Once we have it available, we will let you know right away. This makes the process much easier for you!
Return and refund policy.
Not all businesses have a good refund policy. So, if you make a purchasing mistake, you are stuck with that item. And worse, you cannot even get your money back. This is something you want to avoid to make sure you get good value for your dollar.
At Total Parts Plus, we have a warranty on all of our products. If you are dissatisfied with the item you purchased, let us know. We will refund your money in full – no questions asked. We understand that sometimes people make mistakes with their purchases. Or, they end up buying an item that does not meet their requirements.
So, with our no-fuss money back guarantee, you can buy risk-free. It is also one of the reasons our customers choose us for their car part needs. They can always expect to get the best bang for their buck.
Brisbane's Trusted MG ZS Wreckers
In Brisbane, you can find dozens of MG ZS wreckers for used car parts. But this does not make it easy – you need to choose the right one for you. This is why it takes careful research to ensure the right decision. You would not want to choose just anyone for MG ZS spares.
Total Parts Plus is one of Brisbane's leading passenger car, suv, 4×4 and commercial wreckers. We have stocks arriving daily – and stock parts of all makes and models. You are guaranteed quality parts each time you buy from us. All parts are cleaned, tested, and inspected by our quality controller. Plus, these are stock parts, so you should not have any compatibility issues with your vehicle.
Go ahead and visit our website today for MG ZS auto parts you need. If you have questions, feel free to give us a call or email us. We are always ready to assist you!