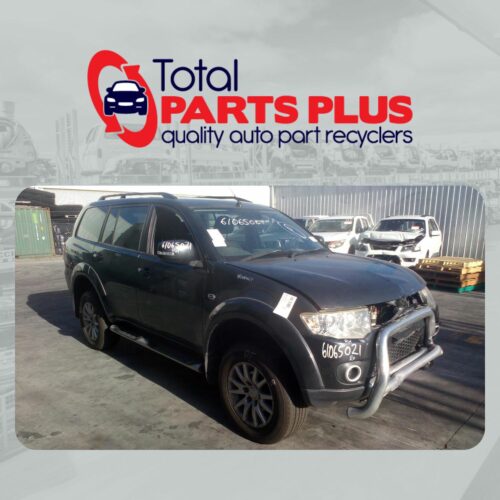 ---
Mitsubishi Challenger Wreckers – Auto Parts Supplier – Quality Used Car Parts
Are you tired of dealing with expensive car parts? Vehicle maintenance is never cheap. But it is a necessary part of owning a car. Regular maintenance is a must. So, if you could get car parts cheaply from Mitsubishi Challenger wreckers, that's great!
You may wonder – why should you buy used car parts when you can buy them brand new. Well… So MANY reasons! This is something not many people think of right away when they need Mitsubishi auto parts. But it is what's costing them hundreds of dollars and unnecessary massive expenses!
This is why in this post, we will share little-known facts why buying quality used car parts makes sense. Then, we will provide tips on how to find the right Mitsubishi Challenger wreckers for you. Let's get started.
Little-Known Reasons To Buy From Mitsubishi Challenger Wreckers
Your vehicle broke down and you need car parts. Sounds familiar? This is something every vehicle owner goes through. In spite of the Mitsubishi Challenger's dependability, it does break down over time. That is just how vehicles are. So, you need to allot a certain budget to get it fixed.
A bulk of the expense goes to spare parts. If you want to buy stock parts, then that gets even more expensive. However, the last thing you want is to buy cheap parts that are incompatible with your car. So, you need to make sure it really works.
But instead of going straight to brand new part sellers, why not head over to car wreckers? There are many benefits that await you including the following:
Huge savings
This is not a big surprise. Mitsubishi Challenger secondhand parts are without a doubt cheaper than brand new. So, if you are trying to cut costs, brand new parts will not help with your budget. The price even gets higher when you opt for brand new stock parts.
However, Challenger wreckers can help you find spare parts at a fraction of the price of brand new. It is possible to slash the cost by 50 percent or more when you opt for recycled auto parts. Just imagine saving hundreds of dollars on a spare part. Now, that will definitely help with your budget.
Good quality
An affordable price is not the only thing you can expect from Mitsubishi Challenger wreckers. You can also get good quality spare parts. Just because a vehicle was totaled, it does not mean all parts are useless. In fact, many old cars sent to junk yards still have usable parts. This is what car wreckers look for – they go through each part. Then, they find the ones that can be recycled and reconditioned.
Mitsubishi Challenger used spare parts can do the job. Whether it is a used engine or transmission, you can count on it to work. In fact, it is just as good as brand new. Yet, you only pay a lower price for it. The goal is in making sure that you buy from a trustworthy car wrecker. By doing so, you can expect quality for the dollar you pay.
Efficiency
Buying car parts is never easy. If you go to just about any shop, you may go through several options. That's just how it is. Meanwhile, you can get overwhelmed just looking at hundreds of options.
On the other hand, reputable car wreckers make it easy for you. If you go to a trusted seller of used Challenger parts, you can easily find what you need. These professional wreckers will help you find the right part. Just let them know what you want, and they will help you. It takes the stress out in buying spares.
Compatibility
Brand new parts from third-party manufacturers are not always guaranteed to do the job. In fact, these may not even work for your vehicle. But if you go for brand new stock parts, the price quickly hikes up. That is why it is a bit cost-limiting to buy brand new.
On the other hand, Challenger wreckers Brisbane recommends offer stock parts of all makes and models. If you need an engine for your Mitsubishi Challenger, you can get one that is compatible. A car wrecker has exactly what you need. And the best part? It is at a cheaper price!
Professional assistance
If you go to a reliable car wreckers, you can count on the professional assistance you need. You can ask questions about the part and learn more about its background. Then, you can decide if it is worth buying. Or, you can get help in finding a rare part that you could not locate.
These are great ways to ensure the quality and reliability of the item you buy. This way, you can be sure that you get the best value for your money each time.
Your Trusted Mitsubishi Challenger Wreckers In Brisbane
In Brisbane, there are several options available for car wreckers. But this makes the search quite overwhelming for you. Just combing through the options is a lot of work. So, it is good to know straight away which one to choose.
This is why you need to look into a few important things. For example, several years of professional experience is important. This means that you can expect expertise from the wrecker in question. You can ask questions and get the right answers easily.
Total Parts Plus is a family owned business with more than 40 years of experience in the car wrecking industry. We have been around for quite some time, giving us the experience and expertise in the field. You can count on our industry trained staff to give you professional assistance. Got questions? Need help? Let us know and we got you covered.
Moreover, all parts are cleaned, tested and inspected by our quality controllers. We have stock parts of all makes and models. Plus, we have a massive inventory database and warehouses Australia-wide.
Some of the top selling auto recycled parts
Engines

Transmissions

Tailgates

Doors

Door Mirrors

Headlamps

Taillamps

Guards

Power Door window switches
Just use our Total Parts Locata search tool to get relevant results. Or, give us a call or send an email to us when you cannot find what you need. We will handle the search on your behalf and let you know once the item is ready.
At Total Parts Plus, your satisfaction is highly guaranteed. Contact us today or start searching using the Total Parts Locata. We are ready to serve you anytime!