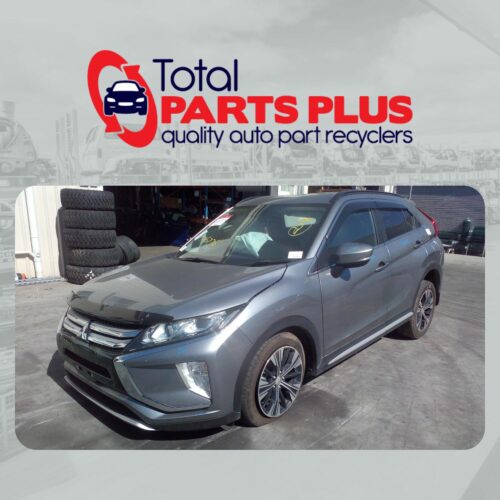 ---
Mitsubishi Eclipse Cross Wreckers – Auto Parts Supplier – Quality Used Car Parts
If you need quality used car parts, Mitsubishi Eclipse Cross wreckers can help you out. They offer a more economical option to buy auto parts for your repair needs. But it is just a matter of knowing which wrecker to trust. After all, not all wreckers are created equal. So, it is good to determine how to choose the best.
There are several Eclipse Cross wreckers in and around Brisbane. So, you may be wondering how you can choose from these numerous options. The last thing you want is to end up choosing the wrong wrecker. You would not want to walk away with so many regrets from your decision.
In today's post, we will share some helpful tips on how to find the right Eclipse Cross wreckers. We also have a quick guide to make sure you get to buy the best car part for you. Let's dive right into it.
Guide to Buying Used Car Parts From Mitsubishi Eclipse Cross Wreckers
The Mitsubishi Eclipse is a powerhouse of a vehicle. It is durable, high-performing, and has elegant interiors. But once parts break down, you need to get them replaced. This way, you can prevent any issue from getting worse.
When you need to purchase used car parts, be sure to keep a few things in mind. Here are some useful tips to ensure your best purchasing experience.
Know the details you need.
Before you head over to Eclipse Cross wreckers, be sure to know pertinent details about the car part. The more specific you are, the higher your chance of finding a compatible part you need. Important details to take note of include the make, model year, model, and other specs. You need to present these details to your Mitsubishi wreckers of choice.
Just because two parts look similar, it does not mean they are the same. You need to look carefully at the specifications to ensure you have the right match. Otherwise, the car part you have purchased is rendered useless.
Know the history.
When you know how to comb through your options of used car parts, you can avoid mistakes. This includes learning about the background of the part. Ask the car wrecker the age, damage, and other details that matter. This will help you determine if the part is worth buying.
Many people assume old car parts are useless and as good as trash. But this is not the case every time. In fact, once the part is recycled and reconditioned, it can still do the job. This is why car wreckers do their part in reducing landfill issues. By recycling these auto parts, they give them a new lease on life.
Thus, you should ask your wrecker what the history of the part is. Then, you can decide if it is worth the price you pay.
When in doubt, ask for assistance.
This is self-explanatory. We understand how overwhelming it sometimes can get to buy used car parts. There are simply so many options, and you may not know where to start. This is why it is good to ask for help when need be.
Reputable Mitsubishi Eclipse Cross wreckers are always ready to assist you. When you have questions, they give clear and honest answers. You can even ask them to help you when it is difficult to locate the car part in question. By doing so, you can easily find what you need.
Learn about the refund policy.
The only risk of buying used car parts is not getting warranty coverage. If you buy the wrong item, you end up losing your money. So, it is good if you can easily get a refund by returning the incorrect item. Therefore, you should ask the wrecker first if they offer a money back guarantee.
This is something that not all car wreckers offer. Yet, you should be able to find a few that have a no-fuss money back guarantee. It is just a matter of doing your research.
Brisbane's Leading Mitsubishi Eclipse Cross Wreckers
Now that you know important pointers to look for, let us talk about the best choice you have in Brisbane. If you want a reputable and reliable Eclipse cross wrecker, Total Parts Plus is a suitable choice. We are a family-owned business with 40+ years of professional experience. Our industry-trained staff is always here to assist you.
Total Parts Plus is a member of the largest auto recycling group in Australia. This is why we have access to hundreds of thousands of quality used car parts. We have a massive inventory database and warehouses Australia-wide. Plus, all of our parts are cleaned, tested, and inspected by our quality controllers. These parts pass our stringent standards before making their way to our shelves.
At Total Parts Plus, you can find stock parts of all makes and models. We also have stocks arriving daily. Just be sure to follow us on Facebook to get regular updates on stocks' arrivals.
Once you are ready to do your search, go to our website and use our Total Parts Locata tool. This brings up relevant results in seconds. Once you have entered details about the part and hit enter, you can find what you need. Yet, if you are having some trouble, let us know. We will take care of the search on your behalf. Then, we will notify you once we have the part ready. It is that simple!
Total Parts Plus has quality used auto parts for Mitsubishi Eclipse Cross and other vehicles. We are specialising in Mitsubishi Eclipse Cross wrecking. But we also have used stock parts for other models and makes. This is why we are your one-stop-shop for quality used recycled auto parts.
But do not just take our word for it. We invite you to check out our search tool, Total Parts Locata. This gives you access to our massive inventory database. Thus, finding compatible stock parts has never been this easy!
Got questions or concerns? Reach out to use via phone or email – we look forward to hearing from you soon!