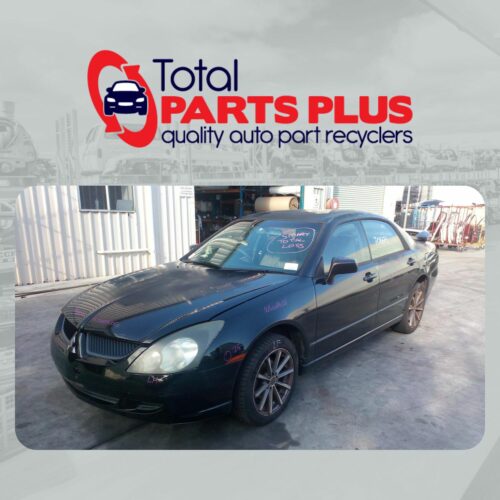 ---
Mitsubishi Magna Wreckers – Auto Parts Supplier – Quality Used Car Parts
Are you wondering where you can buy affordable auto parts for a Magna? If so, Mitsubishi Magna wreckers can help. Not only do they offer cost-effective prices – but the quality is on par with brand new.
But the burning question most people have is this – how do you choose from so many options? Magna wreckers in Brisbane are so many! There are dozens to choose from, which makes it overwhelming to decide where to go. So, you need to make sure you do your homework before going to just about any wrecker.
If you wonder about these things, you are in the right place. We will share essential tips on how to choose the best Mitsubishi Magna wreckers to trust. This way, you can avoid costly mistakes and go straight to the best one you need. Let's dive right into it.
Why Buy Recycled Auto Parts From Mitsubishi Magna Wreckers
The Mitsubishi Magna is a sturdy vehicle, but like any other vehicle, it can develop issues. To be prepared for vehicle maintenance expenses, it's important to budget for potential repairs.
Replacing parts can be expensive, whether you opt for aftermarket or stock parts. Buying brand new parts can be particularly costly. Furthermore, it can eat up a significant portion of your budget.
Fortunately, there is a solution: buying used Magna parts. In many cases, you can save over 50% on the cost of a new part. This is a great help for those looking to stick to a budget.
But the benefits of buying from Mitsubishi Magna wreckers don't end with cost savings. Here are a few more benefits:
Wide Availability
It can be challenging to find parts for older or rare vehicle makes. In some cases, it can take months to find the right part. This is where Mitsubishi Magna wreckers can help. These wreckers have a wider source of used car parts, making it easier for you to find what you need quickly. This convenience can be particularly helpful when you need to get your vehicle fixed in a hurry.
Cost Savings
With the price of commodities skyrocketing, everyone is looking to save a few dollars. When you purchase a brand new engine, expect to pay thousands of dollars. But if you go for used parts, it should cost only a few hundred. Every dollar counts, especially if you're on a tight budget. That's why it's practical to visit Magna wreckers in Brisbane for affordable car parts.
Reduced Landfill Issues
Every day, tons of rubbish is dumped into landfills. Unfortunately, not all of this is considered trash or useless. Many used car parts can still serve a purpose, but some people choose to buy new parts instead. This leads to an increase in production of new parts and wastage of the Earth's limited resources. Car wreckers help with landfill issues by salvaging useful and functional parts and reconditioning them. By purchasing used Magna parts, you are becoming part of the solution rather than the problem.
How To Find The Best Mitsubishi Magna Wreckers
Your Mitsubishi Magna is designed to last a long time. It is durable and dependable, which is why it is so popular all over the world. However, some issues may occur throughout its lifespan. Parts get worn out and need replacement. So, it is good to know where to source your parts from.
Many people default to buying brand new Mitsubishi Magna spares. But it is an unnecessary steep expense. The price of brand new is significantly more expensive than second hand. Meanwhile, you can easily find quality used Magna parts at a fraction of the cost of brand new. So, why should you settle for the pricier option? Here are ways to make sure you choose the best car wreckers for your needs.
Consider the professional experience.
Not all car wreckers are created equal. You can benefit from choosing an experienced wrecker that has been around for a while. This means that this professional knows the ins and outs of buying secondhand car parts.
Research Your Car and Its Parts
Buying used car parts from car wreckers can be a great way to save money on your auto repairs. Car wreckers, also known as auto salvage yards, are home to a wide range of used and recycled car parts that can be purchased at a fraction of the cost of new parts.
Before you start shopping at car wreckers, it's important to do your research. Know what type of car you have and the specific parts you need. Look up prices for new parts, so you know what a fair price is for used parts. This information can help you make informed decisions and avoid overpaying for parts.
Check Local Car Wreckers
Start by looking for car wreckers in your local area. You can do a Google search to find yards that are near you. Consider calling ahead to see if they have the parts you need and what their prices are. You can also ask for recommendations from your local mechanic or auto parts store.
Many car wreckers now have online shops. This makes it much easier for you to purchase Mitsubishi Magna spares online. You can save so much time, energy and money by doing so.
Visit Multiple Car Wreckers
To find the best deals, it's important to visit multiple car wreckers. Each yard will have a different selection of parts and pricing. This is why it is pertinent to shop around for the best deals.
If you find a part you need at one wrecker, don't hesitate to check with other yards to see if they have it for a lower price. However, keep in mind that visiting multiple yards can be time-consuming. This is why it is more practical to choose the one with the highest rating. This way, you can be sure to find the parts you need.
Ask About Warranties
When shopping for used car parts, it's important to ask about warranties. Some yards offer warranties on their parts, which can give you peace of mind in case the part fails shortly after purchase. Make sure you understand the terms of the warranty before making a purchase. However, keep in mind that warranties may not be available for all parts or may come with additional costs.
Inspect the Parts
Before purchasing any used parts, make sure you inspect them carefully. Look for signs of wear and tear, rust, or damage. If possible, test the part to make sure it works properly. Don't be afraid to ask questions or request additional photos before making a purchase.
Why Choose Total Parts Plus Mitsubishi Magna Wreckers
At Total Parts Plus, you can guarantee quality used car parts for your repair needs. Go ahead and use our Total Parts Locata online to start with your search. If you need assistance, please feel free to give us a call or email us. We are here to help you!