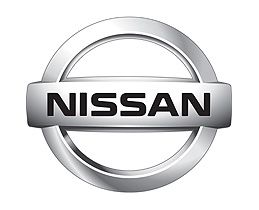 ---
Nissan Spare Parts Brisbane, Nissan Wreckers
Own a Nissan vehicle and need spare parts for it? Where do you go and how does the process work? What seems to be a fairly simple process can become quite complicated and costly if you go to the wrong people. Although Nissan spare parts in Brisbane and across Australia are very common and accessible, buying them through inexperienced companies can end up costing you a lot more than the cost of the part itself.
The process of buying Nissan spare parts is simple and easy, thanks to Total Parts Plus your Nissan Wreckers. All their spare parts for all makes and models of cars and cleaned, tested, shelved ready for purchase and come with a warranty, ranging from 3 months to lifetime. And with a "No Fuss" money back guarantee, why would you risk obtaining spare parts from anywhere else? With over 40 years experience with Nissan spare parts and Nissan wreckers in Brisbane, Total Parts Plus is your one stop shop for all quality Nissan spare parts. You can either search for the part you need through their website using the Total Parts Locata, or give them a call to discuss your requirements.
For Nissan wreckers and Nissan spare parts in Brisbane, contact Total Parts Plus today to get the right part!
We regularly stock parts for the following models:
Nissan 350Z, Nissan 370Z, Nissan Cube, Nissan Dualis, Nissan Maxima, Nissan Micra, Nissan Navara, Nissan Murano, Nissan Pathfinder, Nissan Patrol, Nissan Pulsar, Nissan Qashqai, Nissan Skyline, Nissan Tiida.