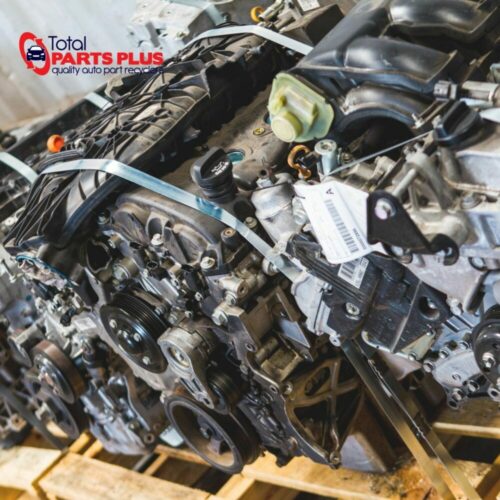 ---
Top Quality Second Hand Engines and Spare Parts
Are second hand engines a smart choice? Or will they cost you more money in the long run?
Many people wonder if used engines are indeed a good deal for their dollar. After all, aren't brand new engines more dependable and less likely to break down?
Here is a surprising fact: recycled car engines are actually more practical and offer a better value than brand new ones. Since both of these are not susceptible to damage, why not go for a second hand engine that's cheaper upfront?
Moreover, if you go to a seller offering second hand engines Brisbane vehicle owners trust, you can expect top-notch quality and performance from the items sold. This is why you need to comb through your options before you buy from any second hand engine Brisbane shop.
Not all sellers are created equal. It takes careful consideration of key points before you swing by a second hand car engine shop and make a purchase. Otherwise, you run the risk of spending more than you should for a quality that falls below your standards.
Wide Range of second hand Car Engines in Brisbane
We understand the massive ordeal many vehicle owners go through when buying a second hand car engine.
There are overwhelming choices of engines available, yet you can never be too sure about the quality or performance of the product in question.
If you are in a pickle and in dire need of good engines to buy immediately, the last thing you want to go through is a long and tedious search for the best resource for second hand engine Brisbane vehicle owners trust.
This is why we are here to help:
Total Parts Plus is Brisbane's leading supplier of second hand engines for all makes and models.
We have a wide stock of second hand car engines Brisbane customers need at highly competitive prices. Every single second hand car engine we offer is inspected and fully tested by qualified mechanics.
Moreover, we have a fitting service available, taking the work out of having to find an engine and someone to fit it. We will make the process for every second hand car engine Brisbane shopper as simple as possible for you, so that's one less work for you to worry about.
Second Hand Engines Brisbane Buyers Trust
In fact, not just in Brisbane but also in Brisbane Southside and Queensland.
Total Parts Plus offer fast and secure Australia wide delivery. All our second hand car engines Brisbane customers can expect their orders to arrive in a couple of days.
With new stock arriving daily, you are sure to find the perfect second hand engine you need for your vehicle. We cater to various makes and models such as Toyota, Honda, Mazda, Ford, and Holden, to name a few.
Simply call us at 1800 820 054 to learn more about our current product or to request for a free, no obligation quote.
Trustworthy Second Hand Car Engine Brisbane Shop
We are a part of a large auto parts network that Brisbane vehicle owners trust.
Moreover, we have an extensive inventory of second hand engines and a team of experts to help you choose the right item you need.
Every single product is backed by a warranty for your peace of mind. On top of that, we offer a money-back guarantee that's seamless and straightforward.
This is our promise: To ensure that all second hand engines Brisbane shoppers who purchase from us walk away fully satisfied. All the time.
But don't just take our word for it – see and experience for yourself why Total Parts Plus is Brisbane's leading second hand engines supplier.
Look no further and get second hand quality engines from a supplier you can trust. Call NOW for a FREE quote or search now using our Total Parts Locata