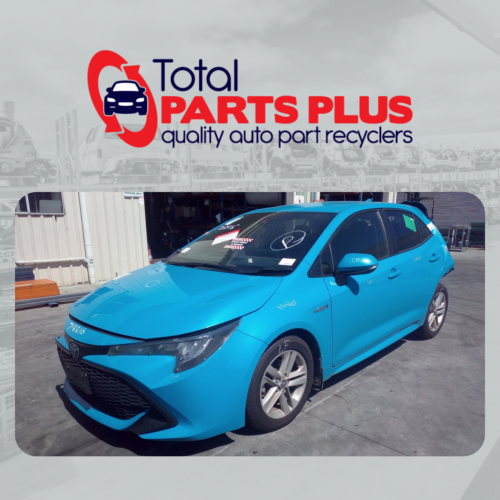 ---
Toyota Corolla Wreckers – Top Quality Toyota Spare Parts
One of the many concerns of car owners is searching for the right spare parts when their vehicles require repairs. You are left with two options – buy brand car new parts from a dealer or buy used car parts from a Toyota Corolla wreckers.
The default choice of some people is brand new, thinking that it is best in terms of quality and performance. But is it, really? Or can you get just as good a quality for parts by purchasing used parts from a wrecker?
Today, we'll look at the different features and benefits of buying used quality Toyota Corolla spare parts and why it may be worth choosing professional auto wreckers for this purpose.
Why It Makes Sense To Buy From Toyota Corolla Wreckers
The very first thing to note about buying Toyota Corolla spares is that it is generally simple. After all, spare parts for a Corolla are not very rare. In fact, you should have an easier time finding these parts than parts for other makes and models that are uncommon in Australia.
It all boils down on where to look – and making sure that the car wreckers you choose is one that is reliable and trustworthy. After all, do keep in mind that not all wreckers are created equal. You need to be 100 percent sure of the background of the Toyota Corolla wreckers in question to make sure you get the best value for your dollar.
Here are the many reasons why it is practical to purchase auto recycled parts from a Toyota Corolla wreckers.
Price Point
It is no surprise that used car parts are cheaper than brand new. For a fraction of the price, you can already get yourself Toyota Corolla secondhand spares. But it is just a matter of making sure the quality is worth the price you pay. Which brings us to the second point…
Professional Experience
In and around Brisbane, there are numerous wreckers selling Toyota Corolla spare parts at a reasonable cost. Whether you need a transmission, engine, door, taillamp, headlamp, or other parts, you should be able to find Toyota Corolla used spare parts easily. It is just a matter of knowing where to look.
Total Parts Plus is a family-owned business that has over 40 years of professional experience in the car wrecking industry. We have professional auto wreckers on board to help you when it comes to choosing and buying the right auto recycled parts you need.
Expertise
How knowledgeable and skilled are the car wreckers in Brisbane that you are looking to buy Toyota Corolla spares from? This is the first thing to investigate since you need to be sure that the company you are dealing with is not only experienced but are experts in what they do.
You can also learn more about the car wrecker's expertise from their customers who will be able to provide all the pieces of information you need to get started.
For instance, Total Parts Plus is a Capricorn-preferred supplier and one of Brisbane's leading commercial, passenger car, SUV, and 4×4 wreckers offering top-quality spares for all makes and models including Toyota Corolla. Every item is cleaned, inspected, and tested to make sure it is fit for sale and use.
But most importantly, you speak our industry-trained staff if you need assistance in choosing the car part you need. As expert Toyota Corolla dismantlers, we will make sure that every product you purchase is indeed worth the price you pay. And this brings us to the fourth point when it comes to buying from car wreckers, which is…
Security
When you buy something with your hard-earned money, you want to be certain that you get your investment's worth. So, it is not enough that the car wrecker in question claims to offer the best quality product.  You also need to be certain that the after sales service is great.
By purchasing used car parts from Total Parts Plus, you have peace of mind knowing that your order will arrive on time. We have three local delivery runs in Brisbane and interstate shipping to make sure your order gets to you quickly.
But that is not all we offer. We also have warranties on all our products, which is our proof of trust and assurance to you. Every item you purchase is backed by a real warranty the offers that extra peace of mind.
Toyota Corolla Wreckers – Why Total Parts Plus?
With over 40 years of professional experience as car wreckers, we take pride in our experience and expertise in this field. We have industry-trained staff to assist you when your uncertain about the parts you need.  They can even help guide you in the right direct in picking the right part to suit your car.
Moreover, our online Total Parts Locata can help you find the parts you need. Simply head over to our website and use our search tool, and in seconds, you should be able to find the information you require. It's that simple and fast!
At Total Parts Plus, your satisfaction is always guaranteed. We are here to help in making the process of finding and buying used car parts quick and easy. We also offer great service, fast shipping, and warranty on our parts to make sure you get value for money.
You can also follow us on Facebook to see our current stock and any upcoming vehicles that are expected to arrive shortly. With warehouses Australia-wide and a massive inventory, you can count on a convenient experience purchasing car parts for your vehicle.
Give us a call today to learn more about our products and services, and we look forward to serving you soon!