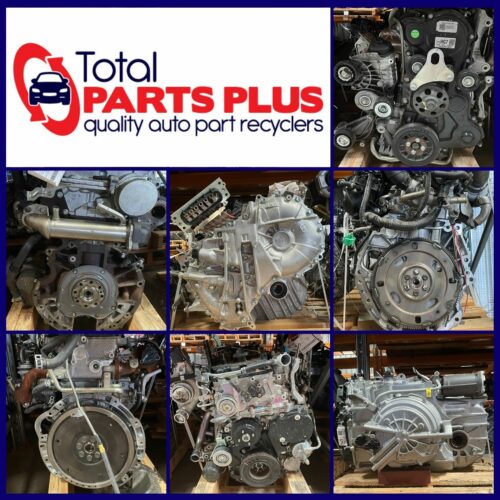 ---
Top Quality Used Ford Everest Engines
If you are looking for the best quality used Ford Everest engines, you have come to the right place. Total Parts Plus offers a wide selection of used engines for this particular make and model. Moreover, we have established a solid base of clients not only in and around Brisbane but Australia wide who come to us for our top-quality used Ford Everest motors.
With our decades of professional experience and strong reputation in the used engine industry, you can be sure to find the quality product and service you seek. Whether you need the item today or in a few days, you can expect to receive a quality second hand engine.
We have access to a large inventory of stock and have new stock arriving on site daily.  Listed below are popular Ford Everest engines that we source and stock:
| | | |
| --- | --- | --- |
| Year | Engine Description |   |
| 2015-2021 | Ford Everest UA 2.0 Twin Turbo Diesel Engine | Search Part |
| 2018-2021 | Ford Everest UA 3.2 P5AT Turbo Diesel Engine | Search Part |
Stellar Customer Service
At Total Parts Plus, your satisfaction is our top priority. In fact, from the moment you step into our sales office or initiate an online search, you can expect a stress-free experience. We are here to make the buying process quick and easy from start to finish.
At Total Parts Plus, you can expect these stellar services:
Large inventory of superior quality used engines.
Engines are cleaned, tested, assessed by our quality control team.
Engine fitting service.
Warranty options available.
Professional assistance and expert advice from industry trained staff.
Australia wide delivery.
Additionally, if you need help with finding the perfect Ford Everest engine, our friendly and qualified team can help to point you in the right direction. With our wide inventory and years of experience, we are the best people to help you find the engine you need at a price point that meets your expectations.
Superior Quality Ford Everest Engines
As Brisbane's leading Ford Everest engine supplier, you can expect to find nothing but the finest products on our shelves.
In fact, every engine has undergone strict inspection and tests before making its way in our inventory. Our qualified mechanics clean, inspect and warehouse store our used engines.
Afterward, the engine then undergoes another inspection before it is packaged, shipped and delivered to your doorstep. Thus, you are guaranteed to receive a quality engine that is excellent value for your money.
Fast and Secure Delivery
Time is of the essence. When you need your Ford Everest to be back on the road – and fast – we make sure that you receive the used engine you need quickly.
We offer fast, secure, and reliable delivery to all our customers Australia wide.  Give us a call today to learn more about our shipping and delivery schedules.
Brisbane's Leading Supplier of Ford Everest Engines
It is not always easy to find the best Ford Everest engine for your vehicle. For instance, the item may be out of stock or subpar in terms of quality and performance.
At Total Parts Plus, we solve the dilemmas customers face when searching for the right motor for their vehicles. Check out our website to find the perfect engine you need or speak with our knowledgeable team for professional assistance.
For your enquiries, please feel free to call or email us now.