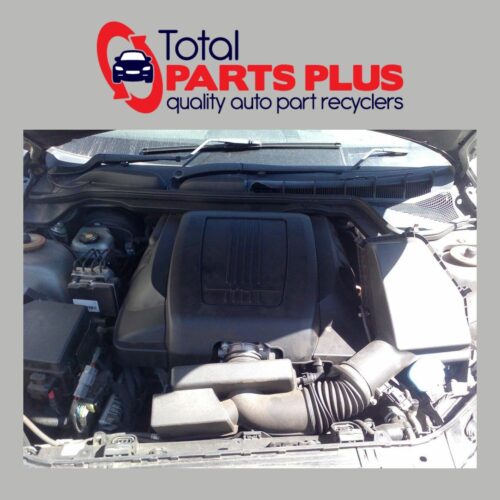 ---
Needing Quality Used Holden Engines?
Are you in search of the best used Holden engines for your vehicle? We have just what you need and with the finest quality worth your money. Total Parts Plus is your one-stop shop for superior quality second hand Holden engines and used auto parts in and around Brisbane.  We have a large inventory of recycled auto parts in excellent condition for your total satisfaction.
We offer quality used Holden engines for the following models:
Astra
Barina
Captiva
Colorado
Commodore
Cruze
Equinox
Rodeo
Trax
With fresh stock arriving daily you can be confident we will either have the part in our warehouse or our industry trained staff team will be able to track down the part you need. We make sure that you have a hassle-free and convenient experience each time.
Customer Satisfaction-Guaranteed
What sets us apart from other Holden engines Brisbane suppliers is our ardent commitment to providing high quality customer service. We make it a point that every transaction is seamless and stress-free for you. Thus, you get your money's worth the moment you walk out the door with the item you need.
At Total Parts Plus, you can expect these stellar services:
Quality used engines for all makes and models
Highly experienced sales Team
Engines Fully tested by qualified mechanics
Engine Fitting service available
Australian wide delivery
Warranty options available
We are a part of a large auto parts network in Australia. This is why our site is fully stocked with the best quality used car parts at a highly competitive price. What you cannot find in other shops, you can expect to find here – and at a solid condition you expect. Call or email now for a free quote.
Quality-Assured Used Holden Engines For Sale
As the leading Holden wreckers in Brisbane, customers vouch on the highest quality of used car engines we provide.
Every Holden engine and car part that arrives on site undergo a stringent inspection process upon arrival.  Before going onto our warehouse shelves these auto parts are cleaned, checked, and tested by our team of experts.
Our vigorous testing process guarantees that all our second hand Holden engines for sale are at a pristine condition and capable of providing the finest performance for your vehicle.  All engines are also covered by a real warranty for that extra piece of mind.
We cater to customers in Brisbane, Queensland and Australia. Contact us today to learn more about our products and services.
Find Quality Second Hand Holden Engines – Fast, Easy, Cheap!
We understand the dilemma of finding the perfect Holden engine for your vehicle. You want a cheaper option for a Holden engine for sale without compromising quality and performance.
At Total Parts Plus, we will make the process as simple as possible for you. We supply and fit quality Holden engines, so you do not have to worry about these steps.
Not sure which recycled auto parts to buy? No worries – you can consult our expert sales team to assist you with your needs.
Give us a call today or visit our website to find the perfect used Holden engines for your vehicle.