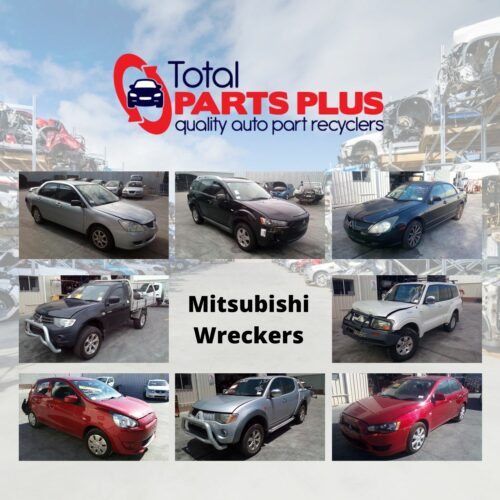 ---
5 Reasons Why Mitsubishi Wreckers in Brisbane Are Your Best Option
You may not know this but Mitsubishi wreckers do more for you than you think.
Whether you're on a budget or in a rush to get your Mitsubishi vehicle fixed, you can easily find spare parts at a reasonable price from professional wreckers.
So, if you have never dropped by at Mitsubishi wreckers and car parts dealers, here are reasons why you should pay them a visit soon!
5 Ways You Can Benefit from Mitsubishi Wreckers Today
You can find a plethora of wreckers Brisbane has to offer.
In fact, just a quick search on the internet for "spare parts Queensland" or "used parts Coopers Plains" should bring dozens of results.
And once you have found the right quality used Mitsubishi parts from these shops, you are in luck. This could mean tens and even hundreds of savings for you.
So, let's take a look at the different ways you Mitsubishi wreckers of choice can benefit you.
1. Save Money
This is the primary benefit you can expect from Mitsubishi wreckers.
Obviously, car parts sold by wreckers are cheaper than brand new. They can be 30, 40, or even 50 percent cheaper, which would mean more savings for you.
If you are on a tight budget, or you are simply practical and opt for a cheaper option for spare parts, then auto recycled parts are your best bet.
But it is not just the money piece that makes car wreckers shine above the rest. You can also expect:
2. Great Quality Parts
Contrary to what some people think, professional auto wreckers offer good quality spare parts on their shelves.
For instance, Total Parts Plus is one of Brisbane's leading SUV, passenger car, commercial, and 4×4 wreckers. With industry trained staff and over 40 years of experience in the industry, they never fall short of providing top-notch products and services to customers.
Upon arrival at the shop, all parts are cleaned thoroughly, inspected and tested rigorously by our experienced quality controller.
Any defects observed would render the parts useless. Hence, these spare parts are discarded.
With these things in mind, you can guarantee nothing but the finest quality of each item sold on-site or on our website.
3. Extensive Selection
If you need a spare part for your Mitsubishi vehicle, you are most likely to find it at a reputable wrecker.
Total Parts Plus has a huge inventory database of superior quality automotive parts for your needs. We have stock arriving daily and these are stock parts of all makes and models.
In fact, we stock spare parts for a large selection of well-known Mitsubishi models, including but not limited to:
Lancer

Outlander

Pajero

Triton

Challenger
Do you have a different car make or model? Please click here to see what cars we currently have on site.
4. Peace of Mind
Another surprising benefit that Mitsubishi wreckers offer is peace of mind to buyers.
As long as you go to a reliable wrecker, you can ease your worries and be confident about the quality and performance of that spare part you have bought.
Total Parts Plus is a part of the largest auto recycling group in Australia, and we are a Capricorn preferred supplier. Thus, we make sure that we provide the highest level of service to all our customers.
As a family owned business with decades of experience in this field, we make sure we exert our best efforts in everything we do.
Hence, we offer a warranty and a no fuss money back guarantee to every item you purchase from us.
Not satisfied with the product you ordered? No worries – you can simply give us a call and return the item to us, then we will give you your full money back…. No questions asked! It's that simple and hassle-free.
5. Convenience at Your Fingertips
And last but not least, we make sure that the entire buying process for you is seamless, straightforward, and stress-free.
You can head over to our website and search our online Total Parts Locata for an extensive list of products we currently have in stock.
With three local delivery runs in Brisbane, as well as interstate shipping every day, we will deliver your purchased item right at your doorstep.
To give you an idea of what you can find from our product locator, some of the top selling auto recycled parts for Mitsubishi models are:
Headlamps

Guards

Transmissions

Door Mirrors

Engines

Doors

Tailgates

Power Door window switch

Taillamps
Simply head over to our website and learn more about our inventory database for your ease and convenience.
Value for Your Money at Total Parts Plus Mitsubishi Wreckers
Budget, time, and energy are key things that impact your decision of buying spare parts from wreckers.
Fortunately, Total Parts Plus got you covered in these three areas. With our high quality products coupled with our reasonable pricing and fast shipping, we guarantee your total satisfaction from your purchase.
Check out our website today or give us a call for more information on how we can help you today!